EXTRA CREDIT QUESTION!
Why is there a picture of a tiger on this page?
WORKSHEETS FOR CLASS DISCUSSION
Dsytopian Definitions Characteristics
Dystopian Protagonist Worksheet
"Dover Beach" by Matthew Arnold
QUESTIONS TO PONDER:
How does Science Fiction literature reflect the present day society that exists when the work is published? Select an example you are familiar with and explain using an example.
What are the unique characteristics of science fiction writing?
What is your favorite science fiction story?
We will explore the issue of censorship. Consider your opinion on the issue and then provide an example that supports your opinion.
Check out this website and learn about the "DARPA Dog"
We will examine the influence of this novel and explore how society influences literary works. Please click on the link below and read the attached article to add to your background knowledge on Ray Bradbury and the dystopian novel.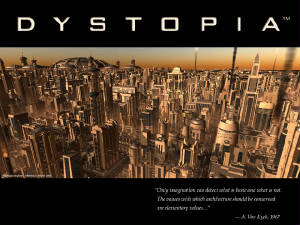 Please Read Professor Paul Brians Article entitled, "Ray Bradburys Fahrenheit 451 and the Dystopian Tradition" Permission granted.
Answer the following questions using examples from the article to support your opinion.

How does the emergence of Television impact fears in the 1950's society?
How does the polictical climate, "Red Scare" influence society's fears?
If a society as a whole is living in fear, how does that impact the individual person living within the society?
Are we living in a dystopian society today?